You are here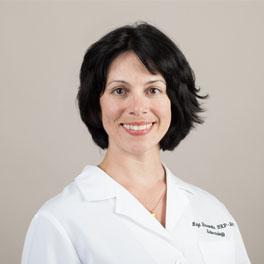 Maya Bissonette FNP-BC
Specialties: Endocrinology
Board Certified: Family Nurse Practitioner
Overall Rating of Provider
---
General Info
Prior Experience: Horizon Family Medical Group
Undergraduate: Bachelor of Science in Nursing - University of Massachusetts, Amherst, MA
Graduate: Master of Science in Nursing - Pace University, White Plains, NY
Clinical Interests:
Endocrine, Family Practice, Women's Health
Year Joined: 2013
---
About Me
What made you want to become a health care provider or what is your earliest memory of wanting to be one?
I can't recall an exact "a-ha" moment, but have always wanted to help people be healthier and happier.
What do you love most about your specialty? / Why did you choose your specialty?
The endocrine system is vital to overall good health and diabetes has always been a health issue I am passionate about due to so many friends and relatives that are dealing with it.
How do you connect with your patients?
No matter what, we are all people - we have hopes, fears, dreams and stubborn streaks - try recognizing the universals, we can work to overcome any differences.
What are your interests outside of the office (hobbies, activities)?
Horseback riding, knitting, cooking, and travel.
What is your advice for your patients?
Set a reasonable goal, recruit a support system, and learn the identify the things that really matter to you. And, move at least a little ever day!
---