You are here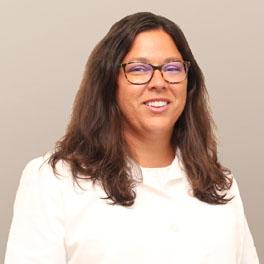 ---
General Info
Medical School/Degree: DO, NYIT College of Osteopathic Medicine, Old Westbury, NY
Hospital Affiliations: St. Luke's Cornwall Hospital
Residency: Internal Medicine - University of Connecticut, Storrs, CT
Internship: Internal Medicine - University of Connecticut, Storrs, CT
Undergraduate: BS Biology - Union College, Schenectady, NY
Graduate: MS Bioethics - Union College, Schenectady, NY
Clinical Interests:
LGBT health, preventative medicine, weight loss.
Year Joined: 2019
---
About Me
What made you want to become a health care provider or what is your earliest memory of wanting to be one?
There is a picture of me at about 4 years old using my mother's stethoscope to listen to my own heart, I have always been fascinated by how our bodies work.
What do you love most about your specialty? / Why did you choose your specialty?
I picked Internal Medicine as my specialty because of the focus on understanding how the body works and why things happen. Internists get to connect the dots and understand the whole person. primary care is special because of the ability to get to know people over the long term. In addition to the science, I get to learn about different eras, cultures and parts of the world from my patients.
How do you connect with your patients?
I listen and empathize.
What are your interests outside of the office (hobbies, activities)?
My favorite thing to do is to spend time with my family and friends. I love playing softball, going to yoga classes and hiking.
What is your advice for your patients?
Focus on healthy eating, getting enough exercise and sleep, and avoiding smoking. Also, make sure to stay up to date with cancer screenings and vaccinations.
---