You are here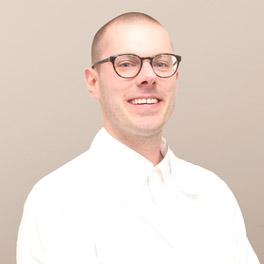 Michael G. Osofsky MD
Specialties: Dermatology
Board Certified: Dermatology, Pediatric Dermatology
Languages: English
---
General Info
Medical School/Degree: M.D. - Georgetown University School of Medicine, Washington, DC
Prior Experience: Private Practice, Westwood Dermatology, Westwood, NJ
Residency: Dermatology - University of Iowa, Iowa City, IA
Internship: University of Pittsburgh Medical Center, Pittsburgh, PA
Fellowship: Pediatric Dermatology - UCSD/Rady Children's Hospital, Escondido, CA
Undergraduate: B.S. - University of Notre Dame, Notre Dame, IN
Clinical Interests:
eczema, acne, psoriasis, nonmelanoma skin cancer, melanoma, moles, warts, molluscum, hair loss, alopecia areata
Year Joined: 2016
---
About Me
What do you love most about your specialty? / Why did you choose your specialty?
To me, Dermatology is an amazing specialty because essentially, what I try to accomplish with every patient I see, is to improve the quality of that patient's life, even when dealing with "life and death" conditions, such as melanoma and skin cancer. However, for the most part, my day consists of trying to help people feel better about themselves! I am helping infants with eczema sleep through the night (and their parents!), helping teenagers with acne feel comfortable interacting with their peers, and for people with severe psoriasis, helping them to enjoy their lives.
What are your interests outside of the office (hobbies, activities)?
As a father of three children all under the age of 5, I do not have much free time for my interests. However, when I can arrange for some, I enjoy cooking - pizza from scratch, pulled pork on the smoker for 12 hours, and quick stir-fry's using leftovers, which are some of my favorite things to prepare. I also enjoy running and strength training, watching college football and rooting for Notre Dame, walking my two dogs (an English Bulldog and Standard Poodle), and reading crime/thriller novels.
What is your advice for your patients?
Ask questions and understand your options.
---