You are here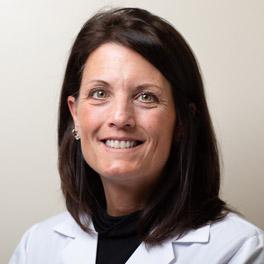 Michelle A. Koury MD
Specialties: Urgent Care
Board Certified: Internal Medicine
Languages: English
---
General Info
Medical School/Degree: MD - Tufts University School of Medicine, Boston, Massachusetts
Hospital Affiliations: Garnet Health Medical Center (ORMC)
Residency: Internal Medicine - Tufts-New England Medical Center, Boston, Massachusetts
Internship: Internal Medicine - Tufts-New England Medical Center, Boston, Massachusetts
Undergraduate: BA - Rutgers University, New Brunswick, NJ
Clinical Interests:
Urgent Care; healthy eating and nutrition; fitness; mindfulness practice
Year Joined: 1996
---
About Me
What made you want to become a health care provider or what is your earliest memory of wanting to be one?
I was in 5th grade and I could not decide if I wanted to co-host the Today show or become a doctor so I asked my father. He said, " Be a doctor." And that was that.
What do you love most about your specialty? / Why did you choose your specialty?
I like the stories I hear from patients about their lives. I chose internal medicine because of the broad scope of medical knowledge that is required to practice internal medicine.
How do you connect with your patients?
I try really hard to listen and let the patient tell the story. I learn more that way and then I can be more helpful.
What are your interests outside of the office (hobbies, activities)?
I love running and have completed 7 marathons. I have a wonderful, supportive family that keeps me busy. I read fiction and I have been in a book club for 15 years.
What is your advice for your patients?
I try to encourage my patients to make healthy food choices, to be active, and to take care of themselves.
---