You are here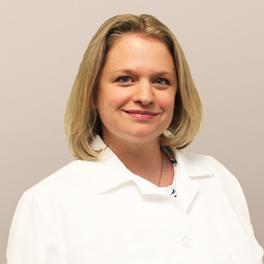 Michelle Newell-Whitney FNP-BC
Specialties: Gastroenterology
Board Certified: Family Nurse Practitioner
Languages: English
---
General Info
Graduate: Masters of Science in Nursing/FNP Program, Mount Saint Mary College, NY
Clinical Interests:
Preventative Care, Nutrition, Constipation, GERD, and IBS
Year Joined: 2018
---
About Me
What made you want to become a health care provider or what is your earliest memory of wanting to be one?
I have wanted to work in Health Care for as long as I can remember. As a young child, I can remember being in the parent's garage and around me was a collection of miscellaneous boxes, glass jars and plastic wares. Within these containers lived insects ranging from crickets, worms, grubs, centipedes and grasshoppers. These poor creatures all endured trauma of some kind and needed urgent medical care; and I was the one to that they received it! On each one of my "patients" I kept a detailed chart of their progress. As I look back on those days I realize two things: One, my parents possessed extreme patience and understanding; and two, I was destined to care for patients from a very young age.
What do you love most about your specialty? / Why did you choose your specialty?
The specialty of gastroenterology is fascinating. It involves a myriad of organs and encompasses such a wide range of acute and chronic conditions. This allows for each day to be a new challenge and keeps the provider always learning. I also enjoy the development of long-term relationships with the patients managing chronic conditions.
How do you connect with your patients?
I see each and every patient as an individual, not a diagnosis.
What are your interests outside of the office (hobbies, activities)?
I enjoy spending time with my family and friends, being outdoors, gardening, watching movies and having a good laugh. I have a passion for travel. I love to see and experience new places.
What is your advice for your patients?
Be your own advocate. Ask questions about your health and be an active participant. We are in this together.
---