You are here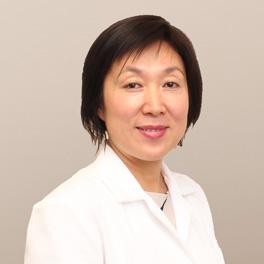 Qiujie Jiang MD
Specialties: Dermatology
Languages: English, Chinese
---
General Info
Medical School/Degree: MD - Friedrich-Alexander University of Erlangen-Nuremburg, Germany
Residency: Dermatology and Cutaneous Biology - Thomas Jefferson University, Philadelphia, PA
Clinical Interests:
General Dermatology, Dermatological Surgery, Skin aging, Acne, Atopic Dermatitis, Psoriasis, and Skin Cancer.
Year Joined: 2019
---
About Me
What made you want to become a health care provider or what is your earliest memory of wanting to be one?
My earliest memory of wanting to be a doctor was when I first time met a doctor in a white coat. The white
coat was the most beautiful uniform to me when I was a child. My final decision to become a physician is
largely based on a family friend who is a cardiologist and showed me the great impact on patient lives and
inspired me to follow her footsteps.
What do you love most about your specialty? / Why did you choose your specialty?
I love dermatology because dermatology is an amazing combination of disciplines in medicine, from internal
medicine, surgery, immunology, pathology, rheumatology and to pediatrics. Dermatology keeps it always
challenging and intresting for me.
How do you connect with your patients?
I listen to what my patients are saying and understand what they really want.
What are your interests outside of the office (hobbies, activities)?
I enjoy listening to music, practicing yoga, dancing Zumba, and swimming.
What is your advice for your patients?
My advice to patients is sun protection is key for preventing skin aging and skin cancer.
---