You are here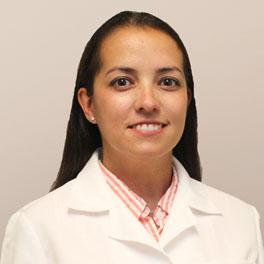 Raquel A. Gomes Rosenfeld PA-C
Specialties: Dermatology
Board Certified: Physician Assistant
Languages: English & Spanish
---
General Info
Undergraduate: BS, Psychology - State University of New York at Stony Brook, Stony Brook, NY
Graduate: PA, Hofstra University, Hempstead, NY
Clinical Interests:
General Dermatology, Rosaceae, Acne, Eczema
Year Joined: 2020
---
About Me
What made you want to become a health care provider or what is your earliest memory of wanting to be one?
As far as I can remember I have always been intrigued by the medical field. I was the child asking to watch as my blood was drawn and always wanting an explanation as to what was going to be done before a procedure.
What do you love most about your specialty? / Why did you choose your specialty?
I've always loved that Dermatology is a field that allows you to treat a variety of conditions and that it provides the opportunity for in office, hands-on procedures.
How do you connect with your patients?
I connect with patients by taking the time to truly listen to patients' concerns and working with them to reach their goals.
What are your interests outside of the office (hobbies, activities)?
I enjoy traveling and spending time with my husband and two daughters.
What is your advice for your patients?
I find myself often reminding patients that being safe in the sun doesn't mean you can't enjoy the outdoor activities you love, you just have to protect yourselves.
---