You are here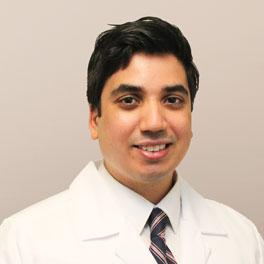 Richard M. Martirosian DO
Specialties: Urgent Care
Languages: English
---
General Info
Medical School/Degree: DO, New York Institute of Technology College of Osteopathic Medicine, Old Westbury, NY
Residency: Family Medicine, Nassau University Medical Center, East Meadow, NY
Undergraduate: BA, Biology, Queens College City University of New York, Flushing, NY
Clinical Interests:
Urgent Care Medicine
Year Joined: 2020
---
About Me
What made you want to become a health care provider or what is your earliest memory of wanting to be one?
As a kid, I was fascinated by the inner workings of everyday things. The human body is one of the most complicated systems in the world and my drive to understand it has never ceased. I am also driven by several events in my life, seeing my family and friends in and out of the hospital and being grateful to all of the health care providers who were able to provide help and security. I look forward to bringing that same security, knowledge and understanding to my patients.
What do you love most about your specialty? / Why did you choose your specialty?
Family medicine is an all-encompassing practice. Family medicine training has given me the experience to take care of everyone from newborns to the elderly and everyone in between. I enjoy the ability to help and practice medicine for all.
How do you connect with your patients?
I put myself in their shoes and give them the utmost attention. It is from our patients' words that we receive the most valuable information during our examination.
What are your interests outside of the office (hobbies, activities)?
I am a pianist and composer of classical music. I enjoy writing solo works for piano, violin, and voice as well as orchestral works including concerti, operas, symphonies, and ballets. I also have interests in astrophotography, theoretical physics, and weight-lifting.
What is your advice for your patients?
Prevention is the best medicine. I always encourage an active and healthy lifestyle.
---