You are here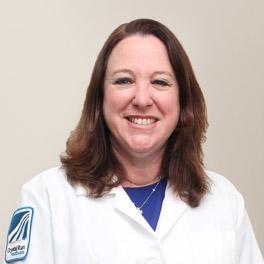 Robin Epstein RN, PNP
Specialties: Pediatrics, Primary Care
Board Certified: Pediatric Nursing
Languages: English
---
General Info
Prior Experience: Pediatric Nurse Practitioner - Haverstraw Pediatrics, Haverstraw, NY
Undergraduate: Bachelor of Science, Nursing - University of Maryland, College Park, MD
Graduate: Master of Science, Nursing - Georgia State University, Atlanta, GA
Clinical Interests:
Pediatrics.
Year Joined: 2016
---
About Me
What made you want to become a health care provider or what is your earliest memory of wanting to be one?
I've always wanted to become a Nurse since High School. I was a candy striper in High School.
What do you love most about your specialty? / Why did you choose your specialty?
I absolutely love children and find my job very rewarding. I enjoy teaching parents/families and engaging children.
How do you connect with your patients?
I have two children of my own so I can relate to some experiences. I have been in Pediatrics since 1993 and have varied experience.
What are your interests outside of the office (hobbies, activities)?
I enjoy traveling, cooking, reading, and spending time with my family.
What is your advice for your patients?
Live a healthy lifestyle (especially teenagers).
---