You are here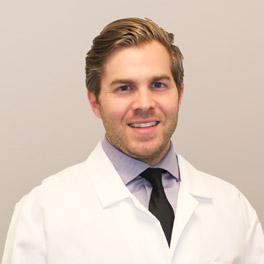 Sam Spinowitz MD
Specialties: Otolaryngology
Board Certified: Otolaryngology - Head and Neck Surgery
Languages: English
---
General Info
Medical School/Degree: MD - University of Rochester School of Medicine, Rochester, NY
Hospital Affiliations: Montefiore Nyack Hospital, St. Anthony Community Hospital
Residency: Otolaryngology, Head and Neck Surgery - Albert Einstein College of Medicine Montefiore Medical Center, New York, NY
Internship: Otolaryngology - Albert Einstein College of Medicine Montefiore Medical Center, New York, NY
Undergraduate: BA Biology - University of Rochester, Rochester, NY
Clinical Interests:
General otolaryngology, pediatric otolaryngology, sinus surgery, hearing and speech disorders, thyroid and parathyroid disorders
Year Joined: 2019
---
About Me
What made you want to become a health care provider or what is your earliest memory of wanting to be one?
I grew up watching my father build a private practice as a physician. His dedication to his patients, and his drive to provide for others inspired me at a very early age to enter a career in medicine. Furthermore, growing up with a hearing loss naturally led me into the field of Otolaryngology.
What do you love most about your specialty? / Why did you choose your specialty?
I love that Otolaryngology deals primarily with disorders of the head and neck. These disorders often affect how we communicate with other people (ie. our sense of speech, hearing, vision, taste, and smell). I wanted to make it my life's mission to help people with these kinds of disorders.
How do you connect with your patients?
I treat my patients like they are family. I like to get to know my patients, and I provide care based on their specific needs and desires.
What are your interests outside of the office (hobbies, activities)?
I enjoy spending time with my family. I love traveling and creating new memories. I also love cooking, playing basketball, and watching sports!
What is your advice for your patients?
We live an a world where massive amounts of medical information can be found online. While some of it is helpful, a majority of it can be misleading and stressful. I urge my patients to find a doctor that can help them accurately understand their medical problems and how to treat them.
---