You are here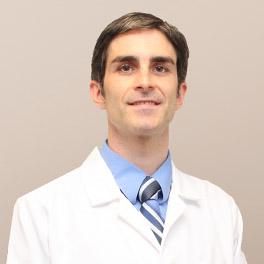 Sebastian DeMarco MD
Specialties: Dermatology
Board Certified: Dermatology
---
General Info
Medical School/Degree: MD - East Carolina University Brody School of Medicine, Greenville, NC
Residency: Dermatology - Robert Wood Johnson University Hospital, New Brunswick, NJ; Internal Medicine - Yale School of Medicine, New Haven, CT
Undergraduate: BA - University at Chapel Hill, Chapel Hill, NC
Clinical Interests:
Medical Dermatology, Surgical Dermatology, Skin Cancer Screening
Year Joined: 2019
---
About Me
What made you want to become a health care provider or what is your earliest memory of wanting to be one?
Volunteering at the North Carolina Jaycee Burn Center at UNC Hospitals while I was a college student was the formative experience that made me want to become a physician.
What do you love most about your specialty? / Why did you choose your specialty?
Dermatology is a very unique specialty in that one is able to care for patients of all ages with both medical and surgical techniques. This variety makes every day treating patients different and interesting.
How do you connect with your patients?
I truly enjoy the face to face interactions with patients in the outpatient clinic setting, as well as the continuity of care experienced when treating patients with chronic dermatological conditions.
What are your interests outside of the office (hobbies, activities)?
Basketball, Italian Food, Grilling
What is your advice for your patients?
Apply your moisturizing cream directly after exiting the shower on damp skin, before you towel off. This small adjustment makes a huge difference for patients with dry and itchy skin.
---