You are here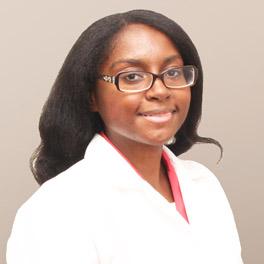 Sephora Marsha Germain MD
Specialties: Pediatrics, Primary Care
Board Certified: Pediatrics
Languages: English, French-Creole
Overall Rating of Provider
---
General Info
Medical School/Degree: M.D. - SUNY Upstate Medical University, Syracuse, NY
Hospital Affiliations: Nyack Hospital & Good Samaritan Hospital
Prior Experience: Metropolitan Hospital Center, New York, NY
Residency: Pediatrics - Children's Hospital of the King's Daughters, Norfolk, VA
Internship: Pediatrics - Children's Hospital of the King's Daughters, Norfolk, VA
Undergraduate: B.A. in Psychology - New York University, NY
Clinical Interests:
Smoking cessation and breast-feeding.
Year Joined: 2016
---
About Me
What made you want to become a health care provider or what is your earliest memory of wanting to be one?
My interest in science and love of helping people drove me into the field of medicine.
What do you love most about your specialty? / Why did you choose your specialty?
I chose Pediatrics because I love working with children and find it amazing to watch them grow. I also love the joy and laughter children bring.
How do you connect with your patients?
I connect to my patients by letting them know I care about them and finding a way to make them smile or laugh.
What are your interests outside of the office (hobbies, activities)?
Traveling and writing.
What is your advice for your patients?
Smile always, have fun, be the best you can be and stay healthy.
---