You are here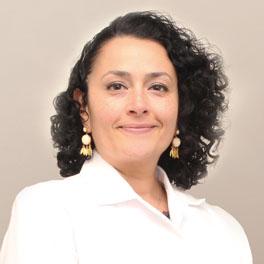 Shannon Shah MS, AGNP-C
Specialties: Oncology, Hematology
Board Certified: Adult-Gerontology Nurse Practitioner
Languages: English
---
General Info
Hospital Affiliations: Catskill Regional Medical Center
Prior Experience: NYPH-Weill Cornell Medical Center, Stony Brook University Medical Center, Memorial Sloan Kettering Cancer Center, and John T. Mather Memorial Hospital.
Undergraduate: B.S. Nursing - Columbia University School of Nursing, New York, NY; B.A. Psychology - State University of New York at Stony Brook, Stony Brook, NY
Graduate: M.S. Advanced Practice Nursing - State University of New York at Stony Brook, Stony Brook, NY
Clinical Interests:
Hematologic malignancies, bone marrow transplant, solid tumors, survivorship, palliative medicine, and psychosocial support.
Year Joined: 2017
---
About Me
What made you want to become a health care provider or what is your earliest memory of wanting to be one?
My mom has been an oncology nurse for over 25 years and has been my inspiration. When I was young in the 1980s, she occasionally brought me along with her on home-care visits to patients with cancer and HIV/AIDS. Seeing how she cared for her patients and how much they trusted and appreciated her visits made a lasting impact on me. As a result, I became interested in the global HIV/AIDS epidemic and the care of this marginalized and vulnerable patient population, which ultimately pushed me into healthcare.
What do you love most about your specialty? / Why did you choose your specialty?
I started my career in oncology as a new nurse. It is a deep and sacred connection that a healthcare provider makes with a cancer patient. It is that vulnerable privilege which I truly value in my day-to-day practice.
How do you connect with your patients?
Not only have I taken care of cancer patients, but I have also been through a diagnosis of cancer myself. It is the long and challenging journey which helps me connect in a very personal way to my patients who may be starting down that same road. I know first-hand when you are diagnosed with cancer that it's your care team who can make all the difference. And to be able to say "I've been there, and now I'm here" helps me show my patients that hope is real, courage can be found, and treatment success is possible.
What are your interests outside of the office (hobbies, activities)?
I love to garden. It's productive, meditative, beautiful... and healthy! I also love my five cats (yes, five!), and am involved with cat rescue organizations. If you are interested in adopting, let me know! Now that we've moved to Orange County, my husband and I are discovering new hiking trails, farmers markets, and our wonderful neighbors.
What is your advice for your patients?
Since my time as a leukemia/bone marrow transplant nurse at Stony Brook, I've always told my patients "One foot in front of the other, one day at a time."
---