You are here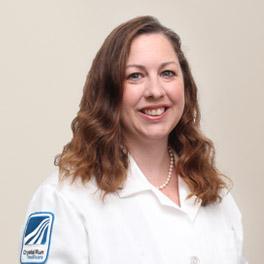 Shelley D. Carolan DO
Specialties: Pediatrics, Primary Care
Board Certified: Pediatrics
Languages: English, Spanish
Overall Rating of Provider
---
General Info
Medical School/Degree: Doctorate of Osteopathic Medicine - New York College of Osteopathic Medicine, Old Westbury, NY
Hospital Affiliations: Nyack Hospital
Prior Experience: Pediatrician - Haverstraw Pediatrics, Haverstraw, NY
Residency: Pediatric Resident & Chief Resident, UMDNJ - New Jersey Medical School, Newark, NJ
Undergraduate: B.S Biology - The College of New Jersey, Ewing, NJ
Clinical Interests:
Developmental Pediatrics; Integration of Primary Care and Behavioral Health
Year Joined: 2016
---
About Me
What made you want to become a health care provider or what is your earliest memory of wanting to be one?
I have wanted to be a Physician since I was in fifth grade. I have always been drawn to helping people and there is no greater profession than this one, to help others.
What do you love most about your specialty? / Why did you choose your specialty?
With Pediatrics, I have the opportunity to make a difference when it is needed most - childhood. Children are the adults of the future and if we don't give them proper care now, I worry what will happen.
How do you connect with your patients?
One way I try to connect with my patients is through a smile and a sense of humor. It allows the patients to view you as human, breaking down a barrier and truly allowing me to make a difference.
What are your interests outside of the office (hobbies, activities)?
I enjoy traveling with my family and exploring new places. As a family, we enjoy going to Broadway shows; my daughter is captivated by musical theater. I also spend time skiing, reading, and cooking.
What is your advice for your patients?
During my yearly physicals with my patients, I always let them know they can become whatever they want to be - their future is limitless.
---