You are here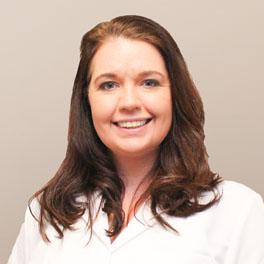 Stéphanie Maurais DPM
Specialties: Podiatry, Foot & Ankle Surgery
Board Certified: Podiatry, Foot & Ankle Surgery
Languages: English, French
---
General Info
Medical School/Degree: DPM, New York College of Podiatric Medicine, New York, NY
Residency: Podiatric Medicine & Surgery, New York College of Podiatric Medicine, New York, NY
Undergraduate: BS, Health Sciences - Edouard-Montpetit College (CEGEP), Quebec, Canada
Clinical Interests:
Diagnostic Imaging, Diabetes, Wound Care
Year Joined: 2020
---
About Me
What made you want to become a health care provider or what is your earliest memory of wanting to be one?
I grew up in a medical family, my mother is a nurse, my father is a surgeon, and my uncle is a dentist. I remember their stories and what it meant to take care of people. It takes heart and dedication. They gave me a heart to do this, so I worked to gain the knowledge to do so.
What do you love most about your specialty? / Why did you choose your specialty?
Being a good podiatrist means having a broad and deep understanding of the human body. Everything about a patient's feet from skin, nails, vessels, nerves, muscles, and bones have meaning that can be related to the rest of the body. I love that I can make connections with this knowledge and use it to make another person feel better. It's all about the feet, but now just about the feet.
How do you connect with your patients?
I enjoy getting to know who patients are on a daily basis; their habits, their routines, the activities they love. All of this information put together helps me figure out the best way to approach their health. Sharing stories about favorite recipes, favorite coffee, favorite fitness activities, etc. can tell me a lot about who they are. I also always try to include any family members they bring to their appointment as well.
What are your interests outside of the office (hobbies, activities)?
I love food and cooking! To me, it's time I take to relax and create deliciousness to share with others. Going for a stroll in a park with my husband and my son and watching him discover the world is now one of my favorite activities. My husband and I enjoy water sports like paddle boarding; the water is so soothing! And finally, long drives and road trips. I hope I can discover the country by road with my family over the years.
What is your advice for your patients?
The advice I give patients is making changes should be positive, small, and gradual so they don't feel overwhelmed and they become something you embrace, not resent. Healthy positive changes are choices you make everyday. The best I can do is guide my patients through them.
---