You are here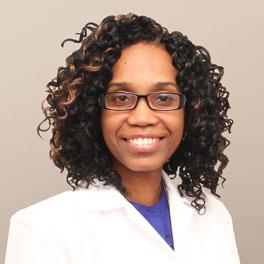 Overall Rating of Provider
---
General Info
Medical School/Degree: DO - New York College of Osteopathic Medicine, Old Westbury, NY
Hospital Affiliations: Garnet Health Medical Center (ORMC)
Prior Experience: Outpatient Attending Family Physician - Middletown Community Health Center (MCHC), Middletown, NY
Residency: Family Practice - Lutheran Medical Center, Brooklyn, NY
Internship: Family Practice - Lutheran Medical Center, Brooklyn, NY
Undergraduate: B.S. - York College, City University of New York, Jamaica, NY
Clinical Interests:
Teaching students/residents/medical professionals and being a part of committees that help to inform, motivate, and challenge employees, improve patient care, and organizational practice.
Year Joined: 2017
---
About Me
What made you want to become a health care provider or what is your earliest memory of wanting to be one?
During elementary school, I always played "doctor" with my dolls and knew I wanted to become one in the future. However, it was solidified after I saw my grandfather suffering from an acute episode related to kidney stones while I was in high school.
What do you love most about your specialty? / Why did you choose your specialty?
I love forming relationships with my patients, being able to counsel them on various medical, psychiatric, and social issues. I chose Family Practice because a huge aspect of patient care is preventive health care.
How do you connect with your patients?
By finding a common thread between us - whether it is from a social, ethnic, empathetic, physical, or emotional connection - there is often a common interest. Mutual respect is often where I start from.
What are your interests outside of the office (hobbies, activities)?
I love spending time with my husband and children (game night, movie nights) and extended family. Participating in my church activities, as well as donating to various organizations. I love karaoke singing, too.
What is your advice for your patients?
Your emotional health affects your physical health and vice versa. "A smile on the outside does wonders for your inside."
---