You are here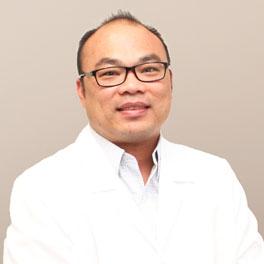 Overall Rating of Provider
---
General Info
Medical School/Degree: DO - University of New England College of Osteopathic Medicine, Biddeford, ME
Hospital Affiliations: Garnet Health Medical Center (ORMC), St. Anthony Community Hospital
Prior Experience: Attending Hand Surgeon - Charlottesville Orthopaedic Center, Charlottesville, VA
Residency: General Surgery Resident & Chief Resident - Saint Joseph Regional Medical Center, Paterson, NJ
Internship: Chief of Interns - University of Medicine and Dentistry of New Jersey, School of Osteopathic Medicine, Stratford, NJ
Fellowship: Hand Surgery - Christine M. Kleinert Hand and Microsurgery Institute, University of Louisville School of Medicine, Louisville, KY
Undergraduate: B.A. - Franklin and Marshall College, Lancaster, PA
Graduate: University of Pennsylvania, Philadelphia, PA
Clinical Interests:
Distal radius fracture, nerve surgery, carpal tunnel surgery, trigger finger, dupuytren's disease, lateral epicondylitis (tennis elbow), platelet-rich-plasma (PRP) regenerative medicine, and microsurgery.
Year Joined: 2016
---
About Me
What made you want to become a health care provider or what is your earliest memory of wanting to be one?
As a boy dreaming to become a mechanic, I tried to fix (unsuccessfully), my bicycle with my father's hammer and screw drivers. When I finally owned a car, it was an old junk that I could tinker with on weekends; and only after I graduated from college did I realize that becoming a health care provider is the best way to encompass my passion, vision, and skills given the opportunities that I have been blessed with. It's a natural progression to transform that childhood dream into an even more meaningful life path.
What do you love most about your specialty? / Why did you choose your specialty?
Hand Surgery encompasses neurosurgery, plastic, orthopedic, vascular, and microsurgery techniques covering just about every problem from A to Z. It is intricate and challenging, and there is always something different every day! Also, as a clarinet musician, I have a very intimate relationship and appreciation with hand function, and that fascination and interest together have transpired a career in hand surgery.
How do you connect with your patients?
I treat my patients as if they were my own family members - with personal attention, taking time listening, discussing, and explaining treatment plans. I have always made myself available, and tell my patients that I am only one phone call or email away.
What are your interests outside of the office (hobbies, activities)?
I am an avid outdoorsman, especially downhill skiing and road cycling. In addition, I also enjoy creative and fun time traveling and restoring classic cars.
What is your advice for your patients?
Stay active!
---