You are here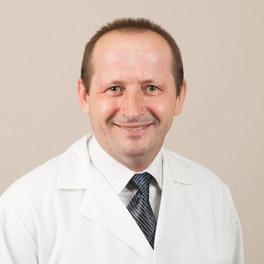 Vasyl Pidkaminetskiy MD
Specialties: Urgent Care
Board Certified: Internal Medicine
Languages: English, Ukrainian, Russian, Polish
---
General Info
Medical School/Degree: MD - Ternopil State Institute of Medicine, Ukraine
Prior Experience: MD - Clifton - Wallington Medical Group, Clifton, NJ
Residency: Internal Medicine - Kingsbrook Jewish Medical Center, Brooklyn, NY
Clinical Interests:
Preventive Medicine; Sports Medicine; Illnesses related to radiation exposure.
Year Joined: 2012
---
About Me
What made you want to become a health care provider or what is your earliest memory of wanting to be one?
I was 16 years old when my father was very sick and thanks to the doctors who treated him, my father survived the illness. I helped to take care of my father and this event motivated me to become a medical doctor.
What do you love most about your specialty? / Why did you choose your specialty?
I like the most about my specialty and I chose it because Primary Care doctors provide continuous care to their patients. The patients have long-term relations with Primary Care physicians and almost become a "member" of the patient's family.
How do you connect with your patients?
I make the connections with my patients by exploring their interests, their achievements and goals, and their family and friends.
What are your interests outside of the office (hobbies, activities)?
I like to play soccer and ping-pong, go camping with my family, and read history books.
What is your advice for your patients?
You have to take care of your health to stay healthy.
---