You are here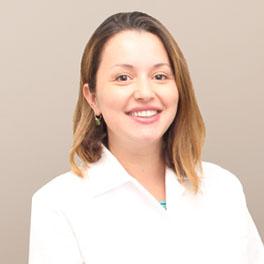 Zarina Nestor MD
Specialties: Pulmonary & Critical Care Medicine
Board Certified: Internal Medicine, Pulmonary Disease, Critical Care Medicine
Languages: English, Russian
---
General Info
Medical School/Degree: M.D. - SUNY Upstate Medical University, Syracuse, NY
Hospital Affiliations: Good Samaritan Hospital, Montefiore St. Luke's Cornwall Hospital, Montefiore Nyack Hospital
Residency: Internal Medicine - Hofstra North Shore LIJ School of Medicine, Manhasset, NY
Fellowship: Pulmonary and Critical Care Medicine - Albert Einstein College of Medicine Montefiore Medical Center, Bronx, NY
Undergraduate: B.S. Biochemistry - SUNY Stony Brook University, Stony Brook, NY
Clinical Interests:
Critical Care, COPD, Asthma, Bronchitis, Cough, Sleep Apnea, Mechanical Ventilation, Pulmonary Nodules, Lung Cancer.
Year Joined: 2016
---
About Me
What made you want to become a health care provider or what is your earliest memory of wanting to be one?
My first summer job at the age of sixteen was the beginning that marked my journey to becoming a Physician. I worked as a paper filer in a respiratory disorders clinic.
What do you love most about your specialty? / Why did you choose your specialty?
I love Pulmonology and Critical Care Medicine because it allows me to work with patients of a wide variety of backgrounds, ages, acute and chronic illnesses. There are opportunities for immediate results as well as for developing valuable relationships.
How do you connect with your patients?
I like to listen to what my patients have to say. It is important for me to hear in their own words about their concerns. I also think humor is important.
What are your interests outside of the office (hobbies, activities)?
Spending time with my family, traveling, reading, skiing, shopping, and hiking.
What is your advice for your patients?
Take care of the body that you have - you won't get another one.
---