You are here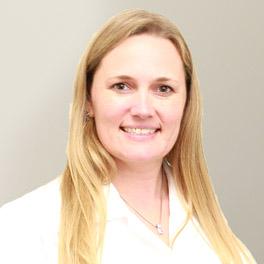 Zohra Ludmerer MSN, FNP-C
Specialties: Family Practice, Primary Care
Board Certified: Family Nurse Practitioner
Languages: English, French
Overall Rating of Provider
---
General Info
Hospital Affiliations: Montefiore St. Luke's Cornwall Hospital
Prior Experience: St. Luke's Cornwall Hospital, Newburgh, NY
Graduate: Masters of Science in Nursing - Mount Saint Mary College, Newburgh, NY
Year Joined: 2015
---
About Me
What made you want to become a health care provider or what is your earliest memory of wanting to be one?
I was always fascinated with science and especially human biology. Whenever there was an emergency, I was the one running toward it rather than away.
What do you love most about your specialty? / Why did you choose your specialty?
Much of our behavior is influenced by our family and the traditions in which we are raised. What better way to promote and support healthy living than by taking care of the family as a whole?
How do you connect with your patients?
It is important to listen to your patients and take the time to help them understand their treatment plan. Patients like when their Providers explain.
What are your interests outside of the office (hobbies, activities)?
Travel, hiking, camping, skiing, biking and playing softball. Also, spending time with my husband and four children.
What is your advice for your patients?
Take the time to eat fresh wholesome food and find a reason to go outside every day!
---