You are here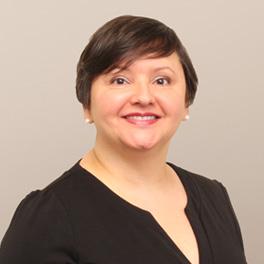 ---
General Info
Prior Experience: Orthopedics and Sports Medicine, PC
Undergraduate: AAS, Touro College, Bay Shore, NY; BS, Mercy College, Dobbs Ferry, NY
Graduate: MS, Occupational Therapy, Mercy College, Dobbs Ferry, NY
Clinical Interests:
I love making orthosis and I love learning.
Year Joined: 2018
---
About Me
What made you want to become a health care provider or what is your earliest memory of wanting to be one?
My son had occupational therapy (OT) when he was very young and when we as parents were very afraid. We saw how OT helped him and in return helped us as a family unit. I was amazed at how one person could have that much power. I wanted to be that kind of person. I wanted to make a difference in people's lives. I think I have achieved that and it is very rewarding.
What do you love most about your specialty? / Why did you choose your specialty?
I love that being in hand therapy I get to spend one on one time with my patients. I get to know them. I learn from them as much as they learn from me. I like to know that they are making progress and that I had something to do with it.
How do you connect with your patients?
I utilize therapeutic use of self. I engage them by being genuinely interested in them. I like to hear about what they do, what they eat, what they do for work, etc. That becomes the topic of conversation 45 minutes. They become the topic and it is the best step towards getting better, towards getting compliance with their treatment plans. I like to educate them on their diagnosis. Oftentimes they don't truly understand what brought them to me.
What are your interests outside of the office (hobbies, activities)?
I like to work with my hands. I like to do crafts, sew, read, hike, etc. I like to keep busy.
What is your advice for your patients?
I teach them to be patient. I teach them not to be so hard on themselves if they don't make the progress they want in the time they want it. People are very hard on themselves. I teach them to work smarter not harder.
---