You are here
Specialties

At Crystal Run Healthcare, we believe the best approach to medicine is a preventive one. That's why our physicians recommend staying up to date on your health screenings based on your age, gender, and lifestyle. Screenings help physicians catch the disease in its early stages to help increase your chances of a positive outcome. If you fall into one or more of these categories, ask your doctor about a screening today!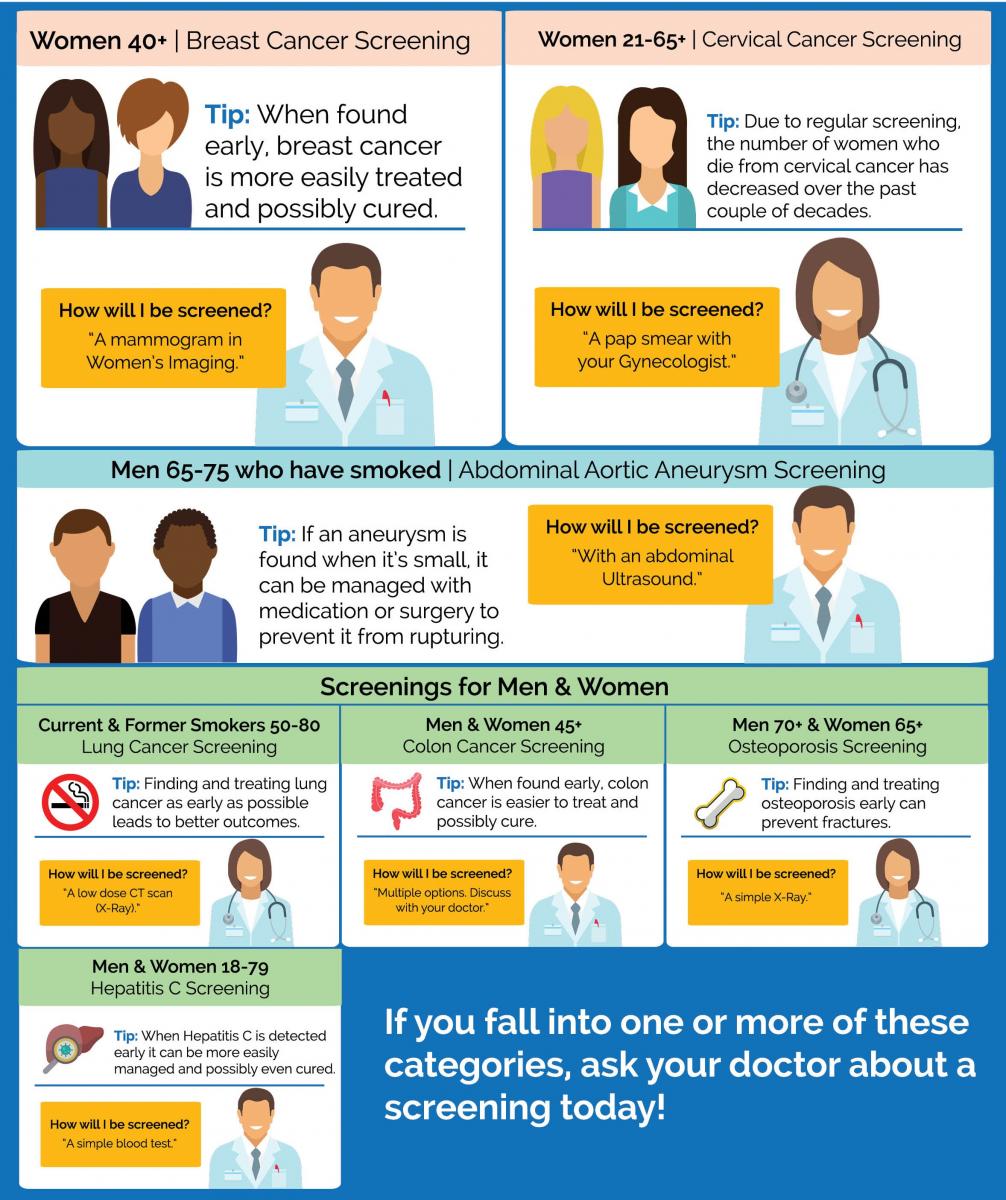 Staying up to date on recommended screenings is an important step to help you stay healthy. Ask your doctor about a screening today!
Crystal Run offers many convenient locations near your home or work…often with extended hours, same-day appointments, and walk-in visits.
Primary Care Offices Located in:
Orange County: Goshen, Middletown, Monroe, Newburgh, Warwick
Sullivan County: Rock Hill
Rockland County: Stony Point, West Nyack
Visit the book an appointment page or call 845.703.6999 to schedule a screening today!